The Xavier Cerrato Physiotherapy Center has more than 30 years of experience.
We understand physiotherapy as a set of methods to assess, diagnose and perform the treatment of neuromusculoskeletal problems caused by daily life.
Our mission:
We work for achieving that many people (workers, retirees, young people, children) find answers to their back pains, muscular and skeletal problems and can lead a full life in their work, family, social and sports fields.
Our values:
Personalization
Proximity
Innovation
* We carry out individualized sessions of manual therapy with physical exercise programs.
*We use manual, technological (shock waves, electrotherapy …) techniques and physical exercise programs to complete the individual and personalized treatment.
*When necessary we also use other technological tools of physiotherapy.
*We treat each case in person and with the latest innovations to achieve the best results.
OUR TEAM: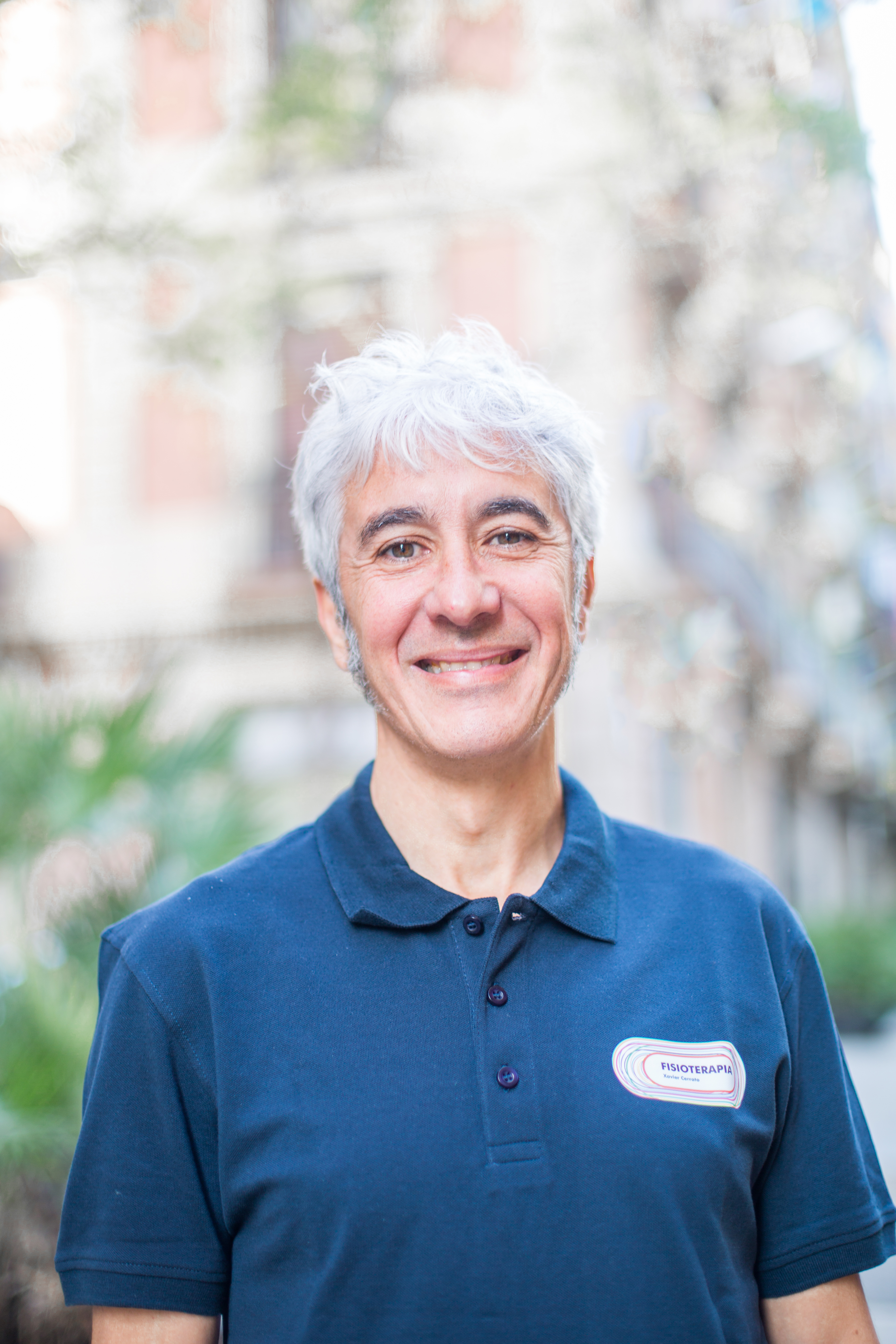 Xavier Cerrato Gómez
Facultad de Ciencias de la Salud Blanquerna
Physiotherapy in traumatology and rheumatology. Sports physiotherapy.
Collegiate number 8908
OTHER INTERESTING FACTS:
Physiotherapist of the Catalan Federation of Triathlon since 1998. Participating in all the Spanish Championships for Triathlon and Duathlon Autonomies until 2007.
Postgraduate in Myofascial Pain and Dysfunction (DDM) and Dry Puncture. International University of Catalonia UIC. 2012-2013
International Certification in Sports Coaching. November 5 2014. Center for Higher Education in Postgraduate Euroinnova Business School. University of Granada
Chiropractice training at the Spanish Chiromassage School V. L. Ferrándiz 1978. Chiromassage Diploma. December 19, 1985.
Manuelle Lymphadrinage nach Dr. Vooder. Copenhagen. Original methode Lymphatica
Chinese massage (tuina). 1 from 1992. Wang Muquin Dr. Xong Daching.
Acupuncture technician May 29, 2007. Dr. Antoni Monaco.
Physiotherapist, physical trainer and athletics coach, for triathlon fellowships at the Blume Residence in Barcelona, ​​from 2000 to 2007.
Fisioterapeuta y delegado de la Federación Catalana de Triatlón en la Copa del Mundo Green Cup, Argentina 2005. Subcampeones del mundo.
Master RETAN. Master's Degree Sports Performance: Technification and High Performance.
Neurodynamics: Mobilizations of the Peripheral Nervous System. 9 and 10 April 2016. Accredited by the "Consell Català de Formació Continuada de les Professions sanitàries".
And other courses of the field.
WHERE ARE WE:
The Physiotherapy Consultation of Barcelona Xavier Cerrato is located in Barceloneta, the seaside district of Barcelona.
You can reach METRO Line 4, yellow, stop Barceloneta. For different bus lines (17, 39, 45, 64) or find parking in the blue area, or in the municipal car parks of the Mercat de la Barceloneta or Passeig Joan de Borbó.
Entering from the Passeig Joan de Borbó, on the Geneva street or Maquinista street, the ninth street parallel to the Passeig is the Mariners street.
You can also enjoy a pleasant walk by the sea.